Did you study in Australia?
Join the Australia Global Alumni and benefit from the professional network for those who studied in Australian institutions.
New registrations get this promotional pack!*
*Subject to availability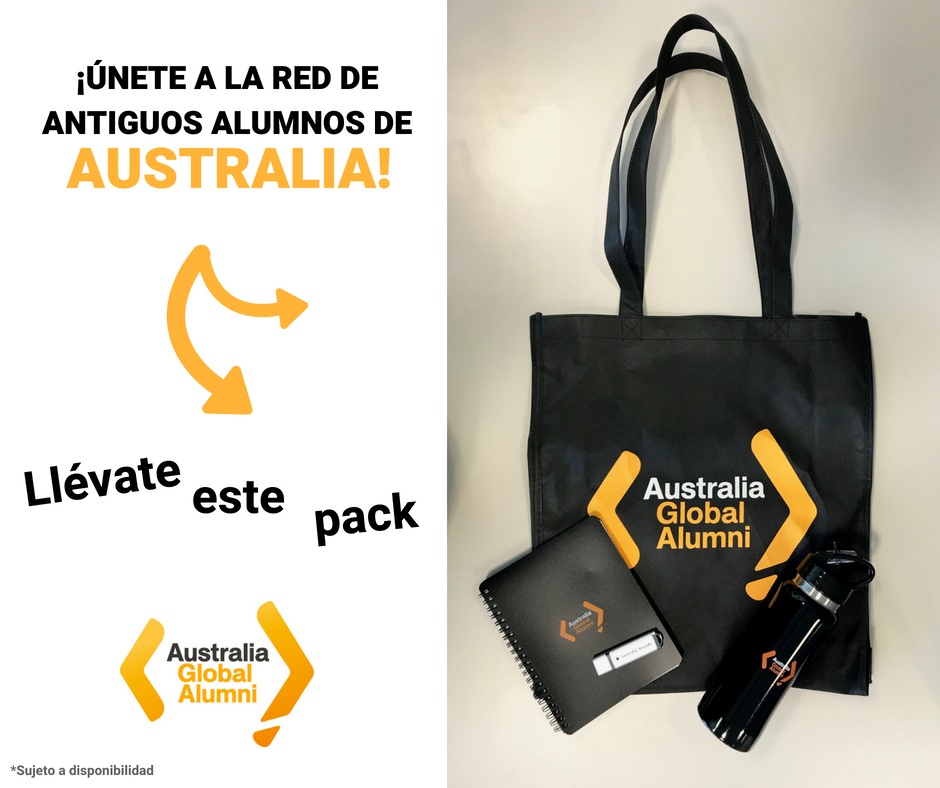 Events
The Embassy's Facebook page is regularly updated with information on recent and upcoming Australian cultural events in Spain.
Should you have any enquiries regarding Public Affairs, please contact publicdiplomacy.madrid@dfat.gov.au
Useful links:
www.australia.com
www.casaasia.eu
www.arts.gov.au
www.australia.gov.au
www.australiacouncil.gov.au
The Australian Studies Centre at the University of Barcelona promotes research and publications in Australian Studies. The Centre also holds a highly regarded annual interdisciplinary international conference.
The Spain-Australia Council Foundation is a private non-profit organisation whose goal is to strengthen and deepen bilateral relations with Australia.
Useful websites about Australian Indigenous Culture
NAIDOC official website:
www.naidoc.org.au
Reconciliation Australia website:
www.reconciliation.org.au
Australian Institute of Aboriginal and Torres Strait Islanders Studies:
www.aiatsis.gov.au
Australian Government portal to Indigenous Affairs:
www.indigenous.gov.au